The Emancipation of the Kitchen
Food culture is not only reflected in the cutlery we use to convey food to our mouths, but also in the rooms we prepare it in. However, it is only in the course of the last century that the kitchen has become an integral part of our living spaces. As a design object, it has not only shaped our idea of the value of food and cooking, while at the same time it bears witness to different stages and different systems in which this cultural ascent has been negotiated. Agata Szydłowska on the emancipation of the kitchen.
11. May 2022 — Read / Article
More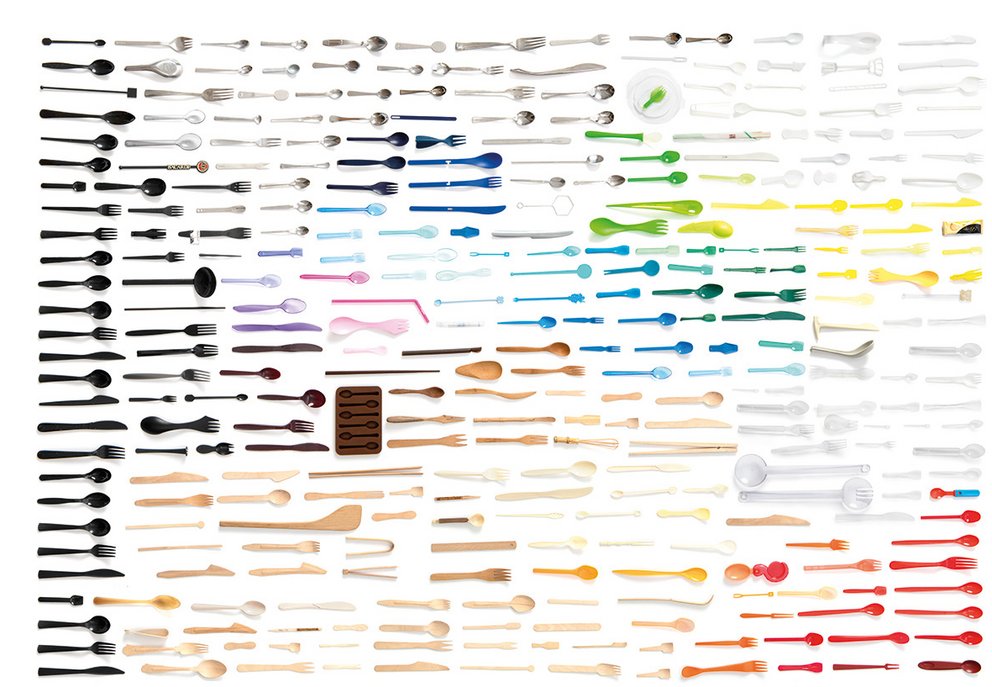 What's being left by the fast-food culture
Disposable plastic cutlery is an icon of the global throwaway culture. It has been banned in the EU since July 3, 2021. Based on the collection of designers Peter Eckart and Kai Linke, the exhibition "Spoon Archaeology" at the Kunstgewerbemuseum explores this topic.
29. April 2022 — Read / Article
More